LOOKING FOR AN ORTHODONTIST NEAR ME IN LAGRANGEVILLE AND FISHKILL NY?
Dr. Richard Rosenbloom
 heads a dedicated 
team
 of orthodontic professionals who are ready to help you unveil your perfect smile.
With two convenient locations,  we are a short commute from local area schools, offer convenient parking, and provide the latest in orthodontics treatment options which includes braces and Invisalign for adult orthodontics. Our La Grangeville location serves central Dutchess County and Southern Duchess County including Poughkeepsie, Hopewell Junction (East Fishkill), Wappingers Falls, Pleasant Valley, Beacon, Beekman, Poughquag (Union Vale), Millbrook, Hyde Park, Stormville, Clinton Corners, Stanfordville and Pawling, New York.
Just across the Hudson River from Southern Dutchess County, our Fishkill location in Orange County is where we welcome patients from Newburgh and New Windsor NY. From Mid Dutchess County into Ulster County we welcome orthodontic patients from Highland and Marlboro New York and the surrounding areas.
Our Latest Suite of Orthodontic Treatment Options
*Braces for children, teens and adults
* Invisalign – the braceless alternative to traditional braces
*Mouthguards and Bruxism Appliances to aid with teeth grinding
*Surgical Orthodontics and Dentofacial Orthopedics
Treatment Tailored to Your Smile
We'll guide you through the new patient process when you first enter our office for your complimentary initial exam.  Dr. Rosenbloom offers an honest assessment of your orthodontic needs, whether it be early orthodontic treatment, braces, or adult orthodontics. It is important to ensure the timing and treatment options suite your needs, no matter what your age. Multiple financing options are available to make orthodontic treatment affordable when creating a customized plan to build your new smile. One size never fits all!
Contact Us Today
At R&R Orthodontics, we have the technology and the experience to help you achieve the smile you've always wanted to last a lifetime! We are dedicated to outstanding patient care and aim to deliver an orthodontic experience you can trust. 
We provide personalized care to determine which treatment option is right for you.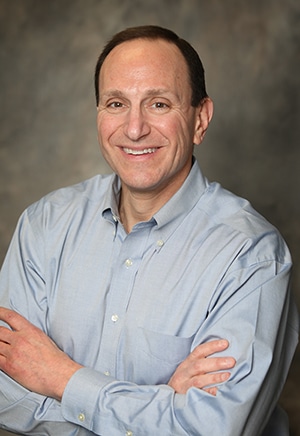 Dr.Rosenbloom is committed to providing excellent patient care with outstanding services. He can't wait to work with you!
Read What Our Happy Clients Have to Say!
See what our patient's are saying!