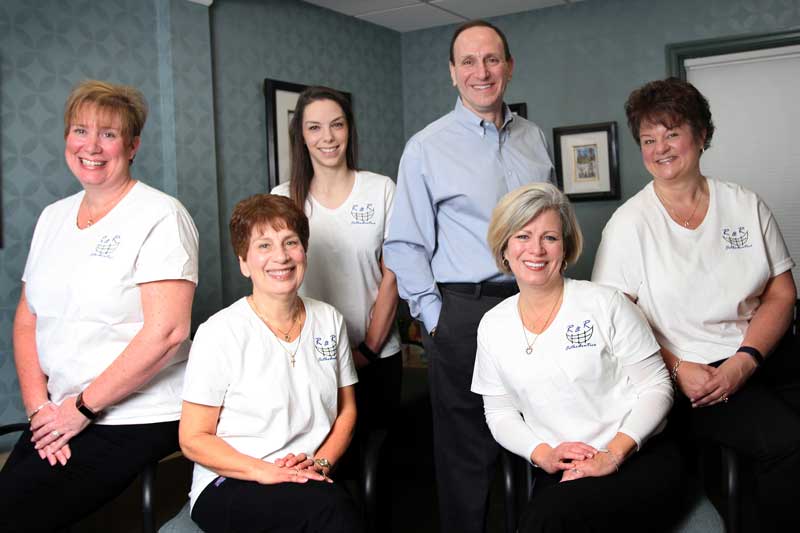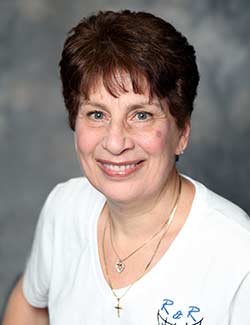 Barbara
Barbara has been an Office Administrator with R & R Orthodontics since 1994. She is married and has three children, a son-in-law, a daughter-in-law, and two grandsons, Jeffrey and Jack. On her days off, she can be found delivering meals to the home-bound. She also feels blessed to work with the Glens Falls Medical Mission to serve the people of Guatemala.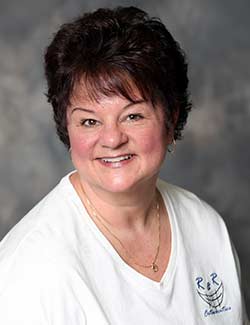 Brenda
Brenda has been an Office Administrator with Dr. Rosenbloom and R & R Orthodontics since 2003. She has two children – with beautiful smiles thanks to Dr. Rosenbloom. Brenda has been married over 20 years to her husband, Mike, and they share their home with their pugs, Gio and Shane. She enjoys crocheting, reading, charity work and travelling in their motor home.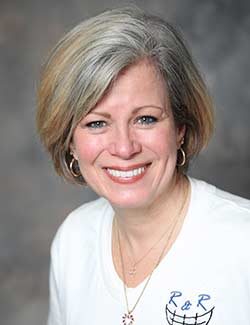 Colleen
Colleen joined our staff in October 2013. She has been in the dental field for more than 25 years and is a NYS licensed dental assistant. She is married more than 30 years to Nick with 2 grown daughters and a beautiful granddaughter, Grace. She enjoys cooking and spending time with her family, hiking and biking.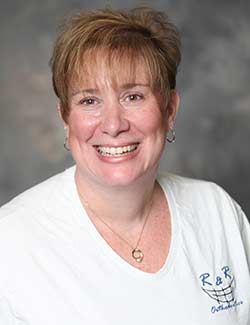 Louise
Louise has been an orthodontic assistant for over 25 years and also serves as the office treatment coordinator for new patients. She is NY state licensed and attends continuing education classes regularly so that she can provide the best care for her patients. She says she loves her job and cannot imagine doing anything else!
When you come to the office and whether you see her sitting at the reception desk, speaking to you in the consultation room, or assisting the doctor at chairside in the treatment room, she will always greet you with a smile. Make sure to ask her about her granddaughter, Laila, and she will make you laugh with a funny story.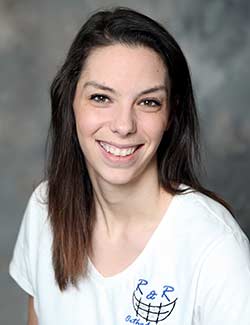 Amanda
Amanda has been working in the orthodontic field for more than 10 years. She has tried other fields in dentistry, but seeing peoples smiles transform has made her love and stick with orthodontics. She has 2 children at home- Layla and Jason- who she enjoys spending time with as well as her nieces and nephews who are a big part of all of their lives.